Sunstone Water Group Europe is based in Denmark and operates internationally. We specialise in two core aspects within water and wastewater treatment: drinking water production and treatment/reuse of industrial process water.
Sunstone Water Group's design philosophy is decentralised water and wastewater purification, at the point source of water and pollution, by using state-of-the-art treatment techniques.
Our standardized solution is the Clean Water Unit (CWU) delivered in a 40-foot patented container. Moreover, we are able to design and transform our treatment unit to match specific set-ups and footprint restrictions.
The Clean Water Unit removes, amongst other, bacteria, viruses, pesticides and salts. The end result is high quality water suitable as drinking water and approved by the EPA in the United States for drinking water consumption.
Also, we offer specialised solutions for the process industry which results in triple benefits:  reduction of water usage, energy savings, and lower wastewater discharge.
The technology can be offered with attractive operational costs and service solutions, allowing you to focus on other core business activities.
Our value-based delivery is based on
            - Advanced tested technology and know-how combined
            - Fast delivery and turn-key installation
            - Flexible business models  (BOO, BOT)
- Service pack with possibility for remote monitoring and full service on site.
-Financing projects
clean water unit datasheet
** download a PDF version of this datasheet bellow.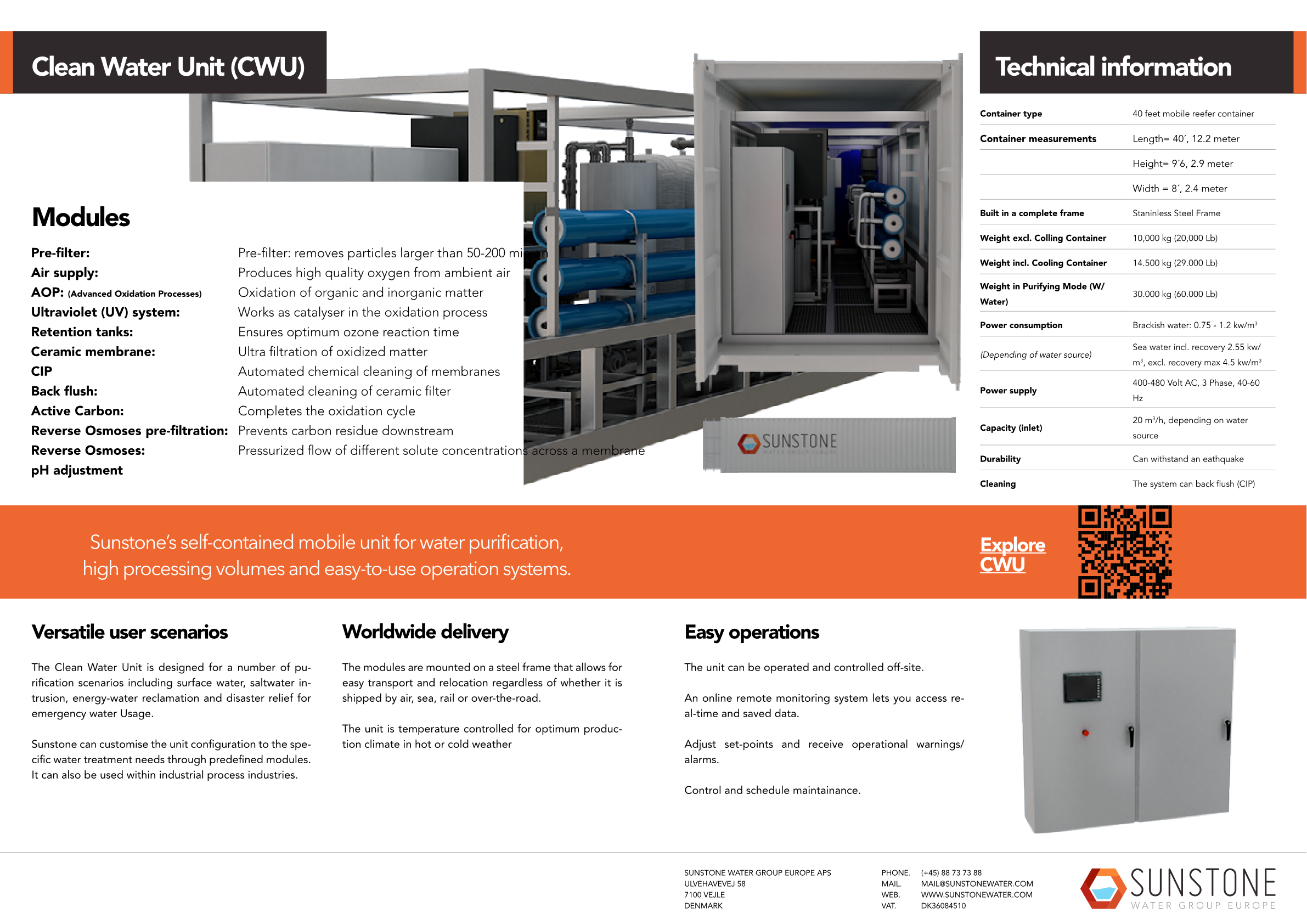 Please visit www.sunstonewater.com to learn more.